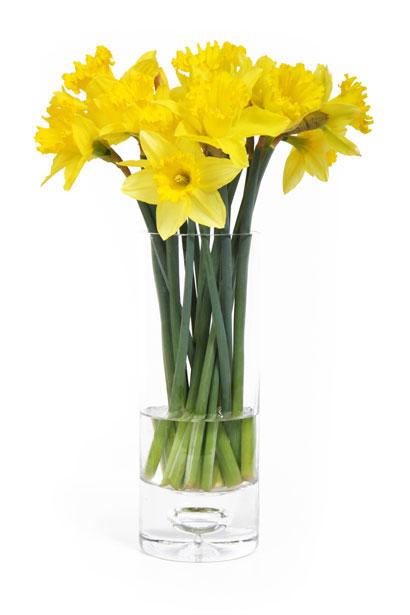 Now, we love love love narcissi but as cut flowers, they really don't play nice with others.
They release toxic slime that will wipe out any cut flowers in the same vase as them.
Ugh, but they look so lovely laced in with tulips and hyacinths! We know right, they are gorgeous and add a ton of character.
Is there no hope? Why of course there is!
We let the narcissi sit in their own water for a minimum of three hours before mixing them in with other flowers.
This process gives the stem time to callous/stop releasing ooze but the catch is, once the stems are recut, they need to be separated all over again.
Too much work? Leave them on their own, they do make quite the show by themselves!
Expect a vase life of 5-7 days.