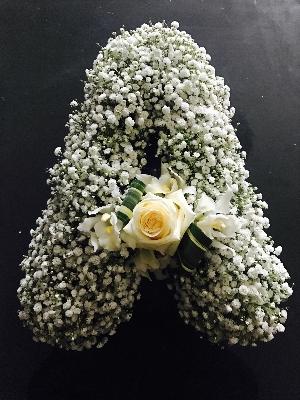 Loose Style Letters
Product Description

Priced £35.00 Per Letter – Please order the correct number of letters to spell out your tribute

Funeral lettering is seen at most funerals and usually forms the centerpiece of the funeral tributes.

Usually sent by close family members the flowers usually spell out the relationship of the deceased

MOTHER, DAD, SISTER, UNCLE etc. or names and nicknames the deceased may have been fondly known by.

Tribute created using fresh blooms to create floral spray.

Also available in other colour options please contact us to discuss your requirements.

Delivery Info: We will deliver this directly on your behalf either to the funeral home, cemetery or crematorium.
Substitution Policy: Occasionally substitutions of flowers may be used, due to weather, market and availability, but we will make sure that what you have ordered is sent out to the highest standards, value and equal to the photo shown.